SEVEN DISPENSATIONS
The first dispensation is Innocence, of which God created all living creatures upon the earth. (Genesis 2:8-17,25). Adam heads this economy.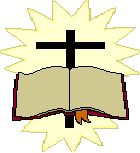 The second dispensation is Conscience, wherein Adam and (Eve) fell into sin and all the earth received the curse and penalty of sin (Genesis 3:10-18, Romans 2:11-15). Adam heads this economy.
The third dispensation is Human Government, which was instituted subsequent to the Antediluvians Age, which culminated with the destruction of all who were living upon the earth, with the exception of Noah and his family. This dispensation was the first wherein God established civil rule (Genesis 9:6 Romans 13:1). Noah heads this economy.
The fourth dispensation is Promise, wherein God called and separated one man Abraham and he ultimately created from Abraham one sanctified nation Israel, to be his elect or his people (Genesis 12:1-3; 22:17-18). Abraham heads this economy.
The fifth dispensation is Law, wherein God gave his Law and rule of Law, his ordinances exclusively to his people (Exodus 20:1-26; Galatians 3:19). Moses heads this economy.
The sixth dispensation is Grace, which is the present dispensation from which the body of Christ, the Church is revealed and manifested. Also, God's elect for this economy is comprised of all mankind (both Jew and Gentile) (Romans 5:20-21 Ephesians 3:1-9). Paul heads this economy.
The seventh dispensation is Kingdom, which shall be administered during the Millennium (one thousand years) subsequent to Jesus Christ's return to the earth to set on the throne of David and rule this earth in perfect peace for one thousand years (Isaiah 9:6-7:11:1-9). Jesus Christ heads this economy.
Revised 92503
DISPENSATION: To dispense or administer an economy, administration or house rule. A particular program or set of operating instructions that GOD dispenses for man's obedience during a time period. A dispensation is not the time period, however covers a period of time. The issue is the policy, program, or instructions, not time. Remember time is an interval of space GOD sets to implement his will and purpose.
COVENANT: A pledge, alliance, contract or agreement between two or more parties. There are 2 types of covenants between GOD and man.
1. Unilateral or unconditional meaning all obligations are the responsibility of GOD, no responsibility placed upon mankind to effectuate the covenant.
2. Bilateral or conditional meaning mankind is required to do certain things in order to effectuate the covenant.
DISPENSATION

REFERENCE of

DISPENSATION

COVENANT

for

DISPENSATION

REFERENCE

for

COVENANT

TYPE of

COVENANT

ELECT of the DISPENSATION and

FEDERAL HEADSHIP

INNOCENCE

GEN 1:3-2:25

EDENIC

GEN. 1:26-30

BILATERAL

ADAM AND EVE

ADAM is federal head

CONSCIENCE

GEN 3:6

ADAMIC

GEN 3:15-19

BILATERAL

ADAM AND EVE / OTHERS

ADAM is federal head

HUMAN

GOVERNMENT

GEN 9:5

thru

GEN. Ch. 12

NOAHIC

GEN 9:8-17

UNILATERAL

NOAH AND HIS FAMILY

& OTHERS

NOAH is federal head

PROMISE

GEN 12:1-3 thru

EXODUS 19:13

ABRAHAMIC

GEN 12:1-3

UNILATERAL

ABRAHAM - ISRAEL

ABRAHAM is federal head

LAW

(Past)

EXODUS

Ch. 20-31- ACTS

MOSIAC

EXODUS 19:5-8

BILATERAL

ISRAEL

MOSES is federal head

GRACE

(present)

EPISTLES

OF PAUL

MYSTERY

GRACE TRUTH

EPHESIANS

Ch. 3

UNILATERAL

BODY OF CHRIST

ISRAEL AND GENTILES

PAUL is federal head

KINGDOM

(future)

REV Ch 21

DAVIDIC

PALESTINIAN

NEW COVENANT

II SAMUEL 7:4-17

DEUT 30:1-10

JEREMIAH 31:31-40

UNILATERAL

ISRAEL FIRST-GENTILES BLESSED thru ISRAEL

JESUS is federal head
r
DISPENSATIONS

BIBLE REFERENCE

GOSPEL/ MESSAGE

INNOCENCE

Genesis

Kingdom / Prophecy

CONSCIENCE

Genesis

Kingdom / Prophecy

HUMAN GOVERNMENT

Genesis

Kingdom / Prophecy

PROMISE

Genesis

Kingdom / Prophecy

LAW

Ex., Lev., Num., Deu. Josh. Judges, Ruth, I, II Sam. I, II Kings, I, II Chr., Ezra, Neh. Esther,

Psalms, Proverbs, ., Eccles

Kingdom / Prophecy

LAW with PROPHESY of the KINGDOM

Lamentation, Isaiah, Jeremiah, Ezekiel, Daniel, Hosea, Joel, Amos, Obadiah, Jonah, Micah, Nahum, Habakkuk, Zephaniah, Haggai, Zechariah, Malachi

Kingdom / Prophesied Prophecy

LAW with Introduction

of the

KINGDOM

Matthew, Mark, Luke (Synoptic Gospels) John

Kingdom at hand, introduction given

Kingdom / Prophecy

Offering of the KINGDOM

TRANSITION to GRACE

Acts Ch 1-8 Israel rejects the Kingdom

Paul converted in Ch 9, Gospel of the Grace of GOD given to Paul

Kingdom / Prophecy

to Grace / Mystery

GRACE

(present)

Romans, I,II,Cor., Galatians, Ephesians, Philippians, Colossians, I, II Thess., I, II Timothy

Titus, Philemon, Hebrews

14 epistles of Paul

Grace / Mystery

TRIBULATION

*not a dispensation

Revelations

Kingdom / Prophecy

KINGDOM/ MILLENNIUM

James I, II Peter, Jude, I, thru III John

Kingdom / Prophecy
Psalms (hymns and poems) and Proverbs have universal principles Song of Solomon and Job are books of Poetry.
---
Governing Terms of the Grace Covenant and Dispensation
Note: God has always and is continuously manifesting His eternal relationship with His elect through covenant arrangement in every dispensation. A covenant is an agreement between two or more parties and a dispensation is a policy or house rule governing a specific era. The chart below identifies operational functioning of covenantal/dispensational commitments between God and His elect in the Grace Dispensation.
Major Provisions of the Grace Contract

Spiritual Functions

Initiation of Relationship

Placement

Affectation of Operation

Nature of Benefits

Security

Eternal Status

Actuation of Blessings in eternity, before creation

Election of chosen ones as new creations in Christ

The Body of Christ, the Church

Justify, sanctify regenerate, glorify

Imputation of righteous nature of Christ

Propitiation by the blood of Jesus Christ

Sons of God positioned in Christ

Manifestation of Blessings

The gift of faith is activated in the believer

The believerís knowledge of the eternal position

The believerís knowledge of the doctrines of salvation

The believerís knowledge of the eternal nature of Christ

The believerís knowledge of Godís eternal decrees

The believerís knowledge of eternal glorification

Duration of Blessings

Eternally unending

Eternally unending

Eternally unending

Eternally unending

Eternally unending

Eternally unending

Contributions, Conditions, Signs and Seal

No input, Conditions or Signs, Seal by the Holy Spirit Romans

No input, Conditions or Signs, Seal by the Holy Spirit

No input, Conditions or Signs, Seal by the Holy Spirit

No input, Conditions or Signs, Seal by the Holy Spirit

No input, Conditions or Signs, Seal by the Holy Spirit

No input, Conditions or Signs, Seal by the Holy Spirit

Mediator and advocate

Jesus Christ I Tim 2:5

Jesus Christ

Jesus Christ

Jesus Christ

Jesus Christ

Jesus Christ
Study Aid: Greek Reference Syllabus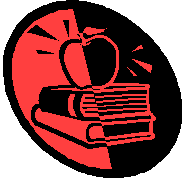 Click Icon
Biblical Greek Pronunciation Conversions